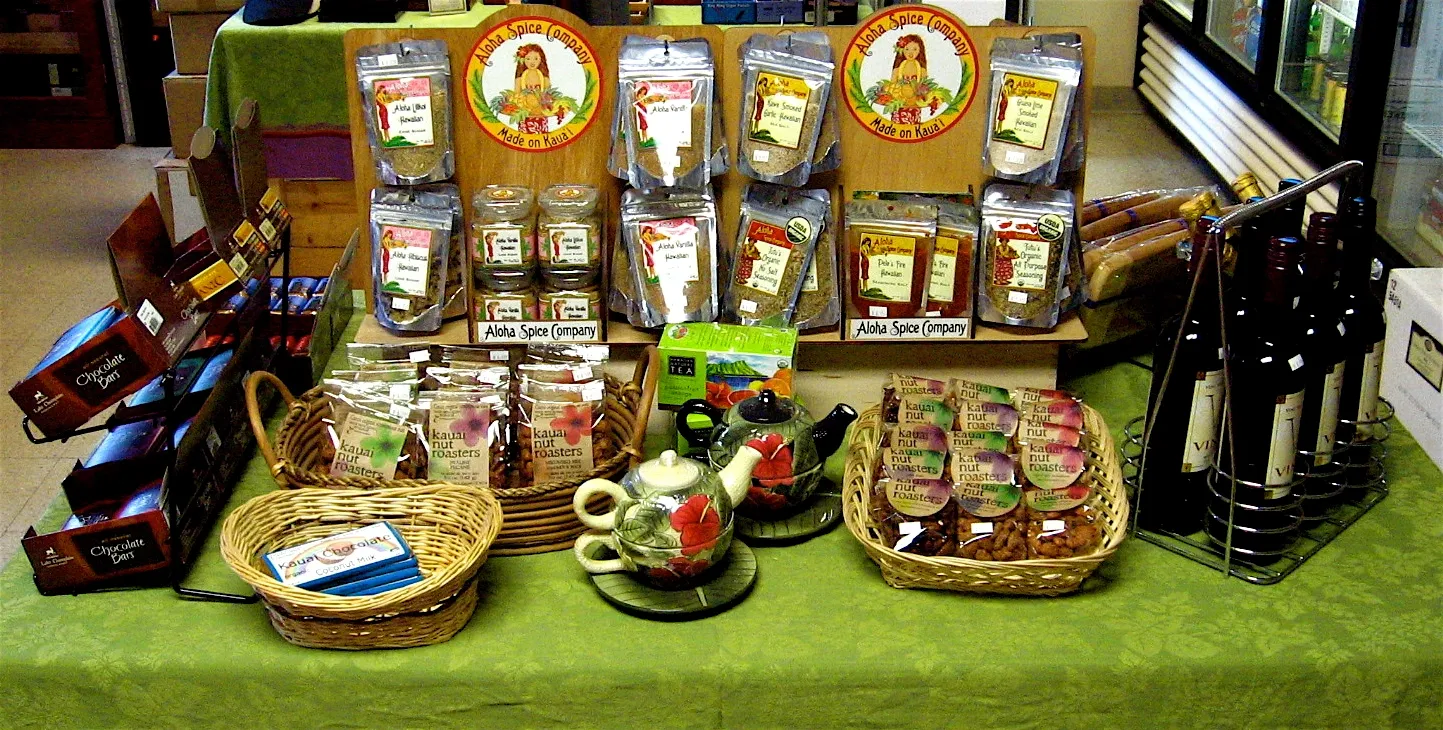 From organic rubs you can bring home to help prepare a great dinner, to Maui Brewing sodas, the Wine Garden carries a wide selection of gourmet food products.
Our collection includes:
Lake Champlain Chocolates.

Ethereal Chocolates.

Blair Estate Chocolates.

Kulana Kokoleka Chocolates

Kauai Chocolate Company Products.

Organic rubs, spices, and Hawaiian sea salts made on Kauai by the Aloha Spice Company

Blair Estate Honey.

Gourmet sodas made by Maui Brewing Company.